Monique and Boyd have been married 24 years and have 3 lovely children: Victoria, Hope, and Isaac. They have lived in the Fort Vermilion area for over 5 years, ever since Monique got tired of the cold weather in the Northwest Territories and wanted to move south (this is as far as she got Boyd to go)! They have a lifetime of experience in the tourism industry and enjoy sharing and talking to guests. The house has a very good collection of northern art and books. Boyd is also a commercial Bush Pilot and you may see his C 180 in the yard (depending on the time of year). They feel very blessed to have purchased this property from Darryl and Marge and will do all they can to make your stay comfortable.
They look forward to one day welcoming you to Country Gardens Inn and swapping stories!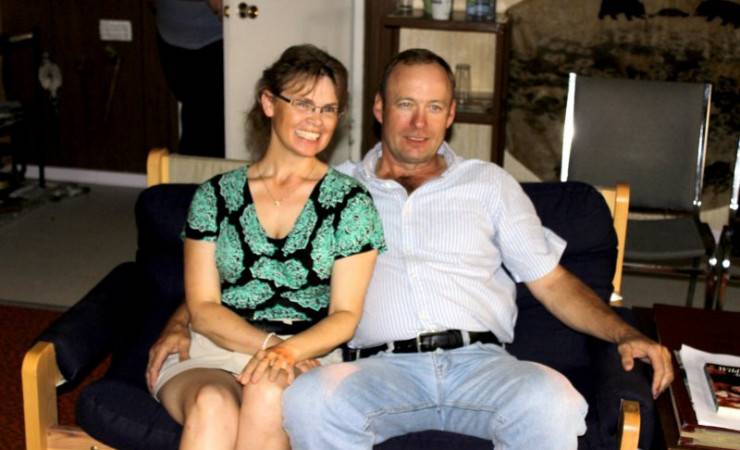 Only a 5-minute drive from the Fort Vermilion Airport or 1 minute by air!
Originally built to accommodate helicopter crews during the fire season, Country Gardens Inn has grown to welcome anyone from business travellers, tourists, and construction workers alike. With a variety of housing options on the property, we are capable of having any number or type of guests at one time, making us the choice accommodation for anyone visiting the Fort Vermilion area!
We are also a licensed Heliport and you can find us in the Canadian Flight Supplement. The exact location is GPS 58 21 02 N and 115 56 58 W. The site maintains 4 secure helicopter pads each with power and water so engineers can service aircraft when not in use.
There are some places you can stay that are comfortable on the head and the back and fill your stomach too, but this place does all of the above, and leaves your heart just a little bit bigger. Can't really ask for more than that. Highly recommend this beautiful bed and breakfast to anyone travelling through the area.


- Amy Airbnb
This was a wonderful place to stay in. The rooms were clean, the beds were comfy, and the lounge area was a lot of fun to hang out in and play pool. The family was wonderful company, and the home cooked breakfast was delicious! Not only that, but Boyd was wonderfully helpful when it came to doing things, both in the area, and further north into the Yellowstone area. If I ever drop by Fort vermilion again, I will definitely be coming here again. 



- Derek Airbnb
Make a Reservation
Contact us to reserve your room!